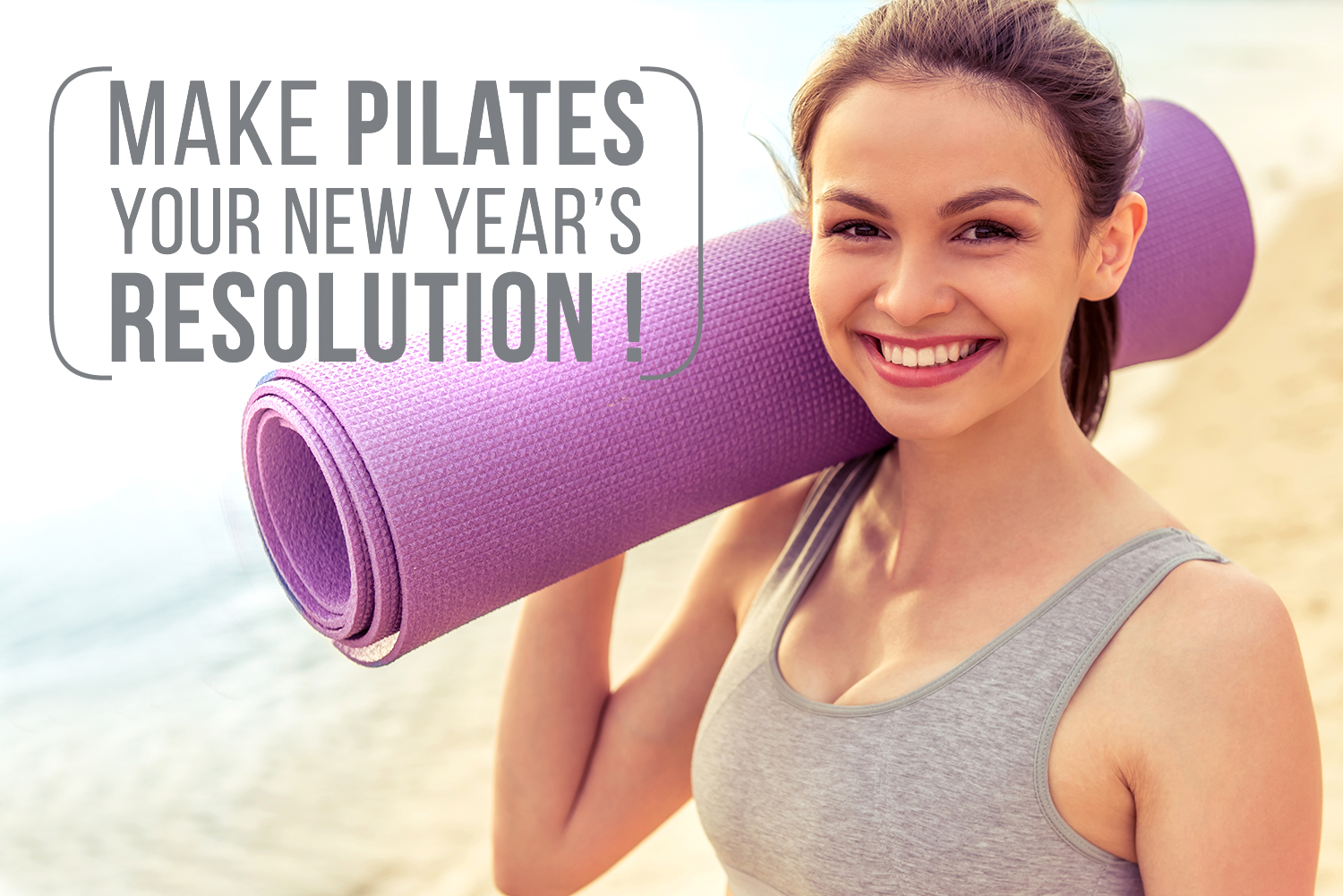 The hustle and bustle of Christmas is over and we're back into normal routine. Even if many of us don't make New Year resolutions , we do like to dream about how we would like the year to fan out ! We can be too hard on ourselves and those goals of loosing 5 kg's through crash diets, upping our exercise  planning  to workout everyday are just not going to last more than a week and we end up feeling like a failure ☹ Not great for the ego or health !
Much though it's great and (should be done more often )that we take some time to think about ourselves, it generally doesn't last long and we're back to square one !!
So, let's make it simple and make the 'New Year, Better You' the Pilates resolution for 2017 !
If you want to start a routine at home you'll need our help. When you next come into the studio ask your teacher , at the beginning of the class, to show you a few pilates exercises that you can easily do at home (that way they are specific to what you need).
Plan to do them once a week , starting of at the weekend is good. Then build to twice and then three times per week at a time that works, if you're an early bird getting up 15 minutes  earlier is a great way to get some 'you time ' before everyone else wants you ! If not, block a time that works for you, ideally the same time everyday so that it becomes a good habit ☺
Set a quiet space at home where you can leave your mat or accessoires out , so many of my clients own enough pilates equipment to run a studio but it's tucked away and getting dusty !
Building on a weekly basis is reasonable and then you can move on to a daily routine. Please don't hesitate to ask us for our help ☺