So it's officially christmas time !
We already have so much 'stuff' that trying to find the perfect Christmas present is not easy !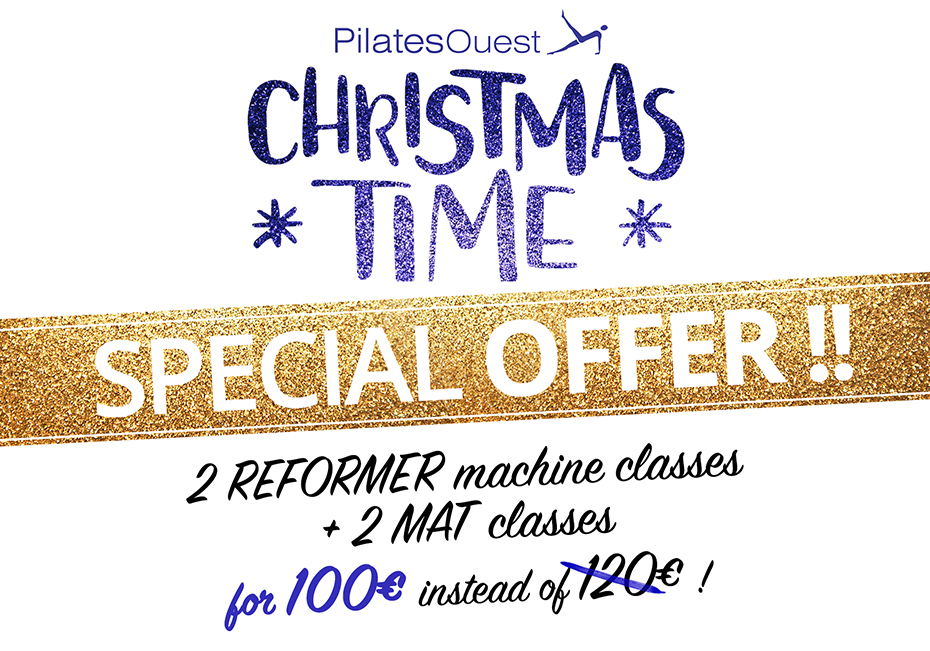 We've become increasingly aware of how looking after yourself , keeping healthy and fit really is the best gift anyone could wish for ! Pilates is a way of life to make you emotionally intelligent and physically strong. At Pilates Ouest, there's classes to suit all ages, shapes and sizes. Take a dynamic reformer class, try a tower session or a Joseph Pilates classical mat class, there's something for everyone. Offer a friend, loved one, collegue ( or even yourself !) a well-being treat this Christmas with good habits to put you in good step for the New Year 2017 ! You can book your special offer on line ☺
I look forward to seing you in Saint germain en laye very soon,
Beth
If you have any questions or need help just send me a mail.